Meet Our Team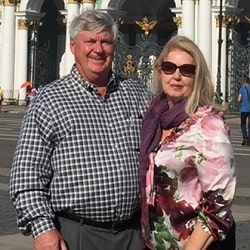 Dr. Charles W. Athey
DVM
Dr. Athey graduated from Auburn University Veterinary Medical School in 1976. He married Cynthia in 1971, and they have two children, Stephanie and Whitfield, and seven grandchildren. Dr. Athey has been practicing in Jacksonville since 1976 and became the owner of Fort Caroline Animal Clinic in 1983. Bailey, his beloved fourteen-year-old, chocolate Labrador retriever passed away in July 2013. Dr. Athey's practice interests include dermatology and orthopedic surgery.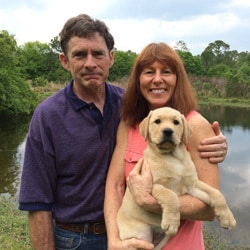 Dr. Denise Lincoln
DVM
Dr. Denise Lincoln graduated from the University of Missouri School of Veterinary Medicine in 1981. She has been at Ft. Caroline Animal Clinic since 1981 and feels fortunate to have met so many wonderful people and their pets. She hopes to continue providing quality, compassionate care in the years to come. Currently, Dr. Lincoln and her husband Mike have a new puppy! She is a sweet and loving but incredibly rambunctious Labrador Retriever named Mazie. Dr. Lincoln's other interests include backpacking, camping, canoeing and gardening.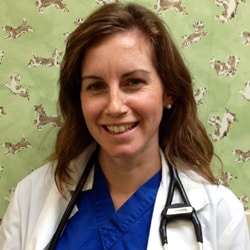 Dr. Kathleen Ranalli
VMD
We are delighted that Dr. Kathleen Ranalli joined the Fort Caroline Animal Clinic team in 2012. She graduated with a BA in neuroscience from Johns Hopkins University and from the University of Pennsylvania School of Veterinary Medicine in 2006. She practiced for 5 years at Willingboro Veterinary Clinic (outside Philadelphia) until relocating with her family to Jacksonville. She and her husband, Nathan have three beautiful children.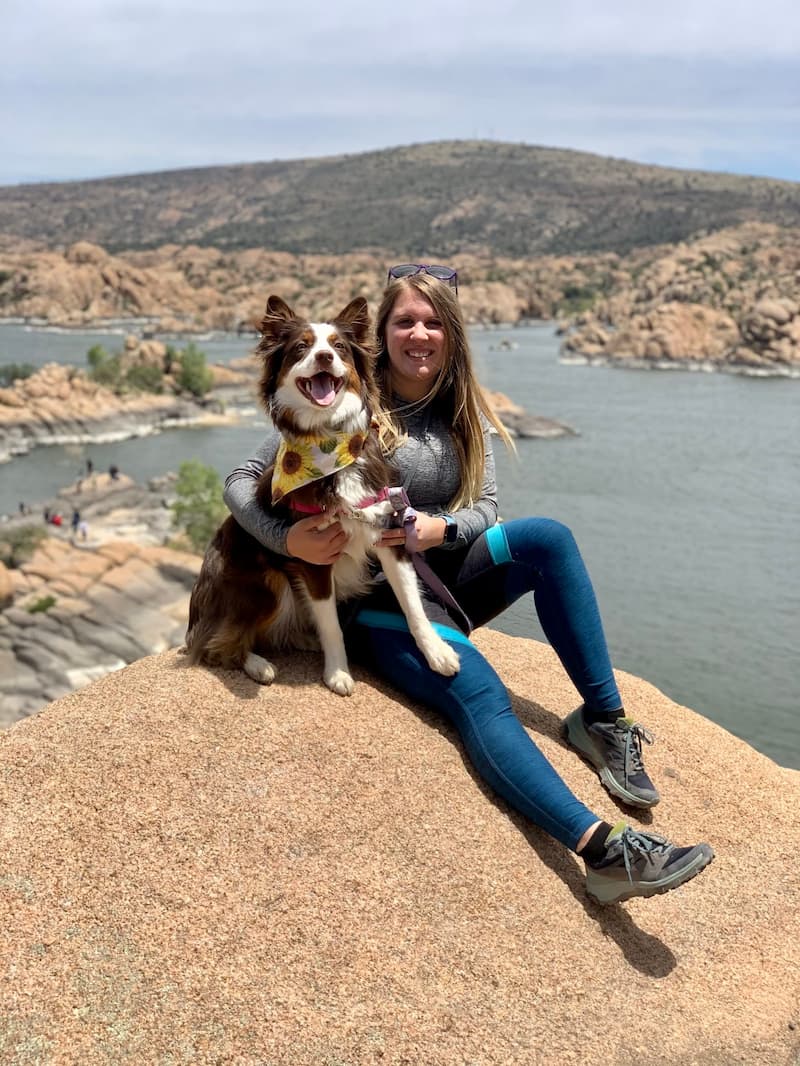 Dr. Victoria Von Der Vellen
DVM
Dr. Victoria Von Der Vellen grew up in Parma, Ohio, and attended Cleveland State for her undergraduate degree before attending Midwestern University for Veterinary school. Upon graduating in 2023, she moved to Florida to join Fort Caroline Animal Hospital. She has specialized training in dentistry, nutrition and CPR. She has volunteered for a wildlife rehabilitation clinic and treating injured wildlife is one of her passions.

Outside of work, she enjoys hiking with her dog, Maisie, kayaking, camping, gardening, reading and cooking.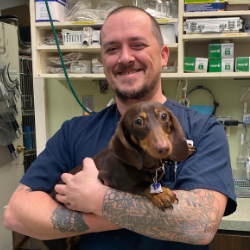 James
Veterinary Assistant
James joined our team in June of 2016. He is an Army veteran where he was a squad leader and worked with Apache helicopters. James also lived in Germany for 6 years. James has worked in the animal industry for the past several years, mostly in non-profit and animal rescue, and has worked as a veterinary assistant/technician for 3 years. When James is away from work he enjoys spending time with his 3 year old daughter, two dogs and a cat. When he isn't doting on his daughter, James enjoys painting, woodworking, reading and listening to Primus at a loud volume.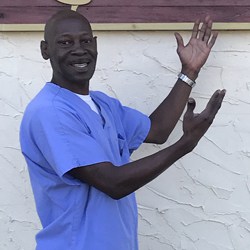 Toney
Veterinary Assistant
Toney is a seasoned veterinary technician and has been in the industry for 20+ years. When not spending time with his family Toney likes to watch sports, with football being his favorite.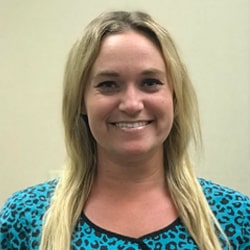 Kimberly
Veterinary Assistant
Bio coming soon!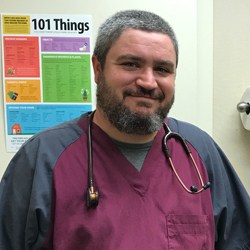 John
Veterinary Technician
Bio coming soon!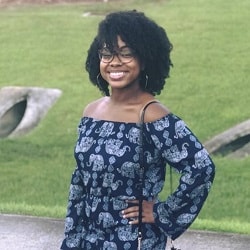 Victoria
Kennel Attendant
Bio coming soon!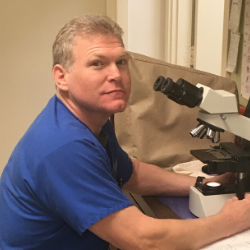 Jerry
Certified Technician
Bio coming soon!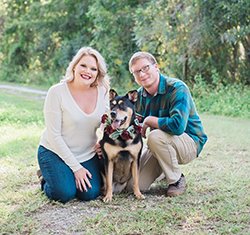 Grace
Hospital Manager
Grace has been with FCAC since 2007, starting as an animal care attendant. She met her husband Brian while working at the Fort in 2015 and together they have a senior German Shepherd mix named Bailey and a mischievous tuxedo cat named Indy. When she isn't in the office, Grace enjoys reading, particularly mystery and true crime nonfiction, and exploring Florida's natural beauty with her family.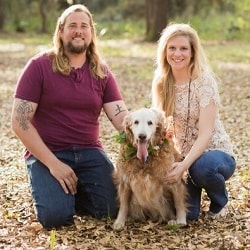 DeAnna
Client Services Admin
DeeAnna has lived in the Orange Park area most of her life, but moved to Arlington a few years ago. She enjoys spending her days with her husband, red-boned coonhound, and 3 cats. DeeAnna has earned a degree in Zoo Animal Technology and worked as a Bird Keeper at the zoo for 5 years. She earned a Bachelor's Degree of Fine Arts in Photography from UNF in 2017, and also runs a portrait photography business.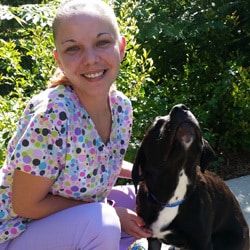 Jessica
Client Care Team
Jessica joined the Fort Caroline Animal Clinic staff in April of 2014. She is a wonderful asset to our team with an extensive customer service background. She loves to spend time with her family which includes a very sassy 8 year old daughter. She has an American Bulldog, Pug puppy, and a cat that rules the roost. Outside of work she enjoys anything outdoors, especially camping!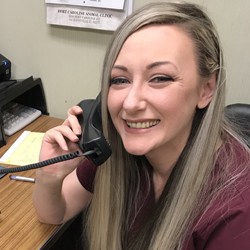 Brandi
Client Care Team
Brandi is a huge asset to the FCAC family. She has several years of veterinary customer service experience and is currently working on her Master's in Human Resources. Brandi has one cute pup at home, named Drago.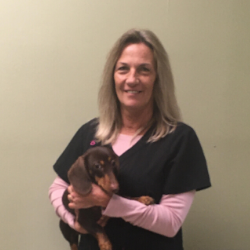 Deb G.
Veterinary Staff
Bio coming soon!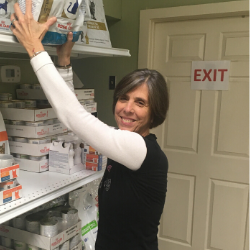 Deb H.
Veterinary Staff
Bio coming soon!